The Crystal Grove Bardic Symbol Pendant is made of Sterling Silver and represents the Bardic grade symbol of the Order of Bards, Ovates and Druids. The Bardic Grade symbol is that of a square enlaced within a circle. The circle represents the world, infinity, the horizon, the Sun, Moon or planets. The square represents the four elements, the limitations of Time & Space, the material world. Showing the two symbols enlaced indicates the absolute interdependence of all worlds.
The pendant measures approximately 36mm diameter and made of approximately 12gms of sterling silver. These Bard pendants have been hand crafted with great care and a sense of peace and every step of the creation process involves the blessing of the elements and the realms of Land, Sea and Sky. The silver in the Bard Pendants brings love, peace, protection, and psychic connections.
Pure silver Bard pendants can also be made in custom sizes or with a crystal of your choice set in the center. Message me for more information.
Note: these pendants are hand crafted and may have some imperfections. These imperfections are part of the beauty of the final product. Some firescale may also be present.
The Bard Pendant is $105 + postage and comes with a hand sewn leather pouch.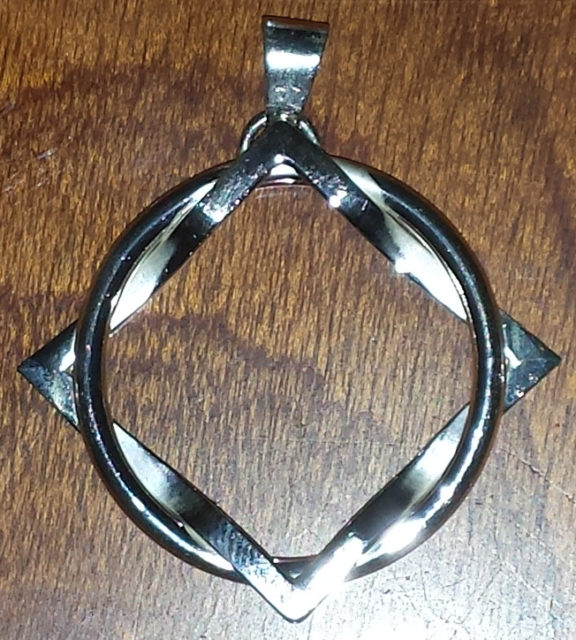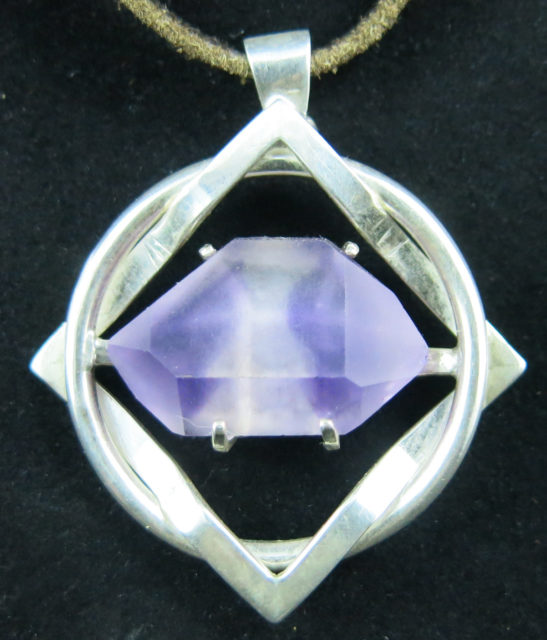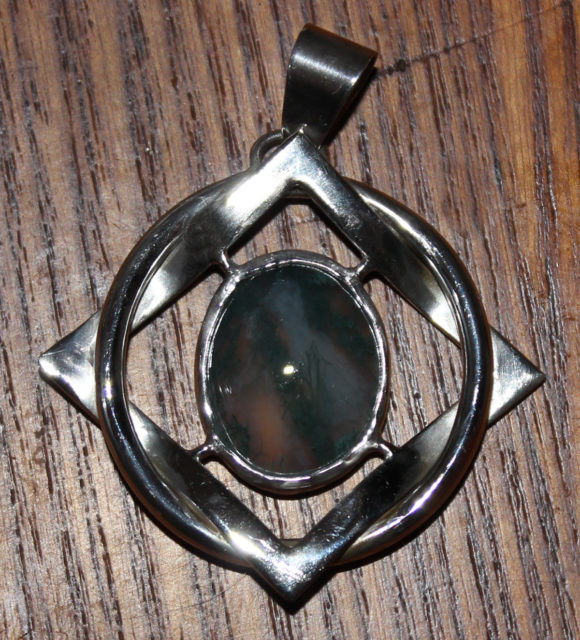 Why are these pendants so expensive? Why aren't they $20-40 like many other silver pendants? Cheaper silver pendants are usually cast in a mold. This makes them very cheap to reproduce. My pendants have been created using silver sheet and wire and have been carefully cut, filed and soldered together by hand. Then they are polished by hand to get the best finish possible. This takes a lot of time and is reflected in the price.