The Crystal Grove Earth Smudge Fan compliments the Earth Wand and is created using Pheasant Feathers for the Smudge Fan and a handle made from a naturally grown cow horns of the species 'Bos primigenius Taurus'. The Feathers are mounted on the cow horn handle using a hand crafted Sterling Silver joiner. Every phase of the crafting of this magickal creation began with me calming and centering myself and setting the intention of the connection with the Earth element. Whether you use this Earth connection, or charge it with your own intention, the whole crafting process began with a prayer to the spirits of Earth and was filled with a feeling of Stability and Groundedness.
The Earth Smudge Fan was crafted with the intention of working with the energies of the Land and the Earth element. To further enhance the Earth connection, beads of Bronzite, Sesame Jasper, Picture Jasper, Unakite, Quinghai Jade, Obsidian and African Turquoise, and Gum Nuts and Pheasant feathers have been hung from the wand. The leather thong can also be used as a lanyard around the wrist. The Pheasant Feathers, Horn and various beads bring the qualities of Solidity, Stability, Foundation, Groundedness and a greater connection to Nature to the bearer. The silver in the Earth Smudge Fan brings love, peace, protection, and psychic connections.
The Crystal Grove Smudge Fan is $185 + postage.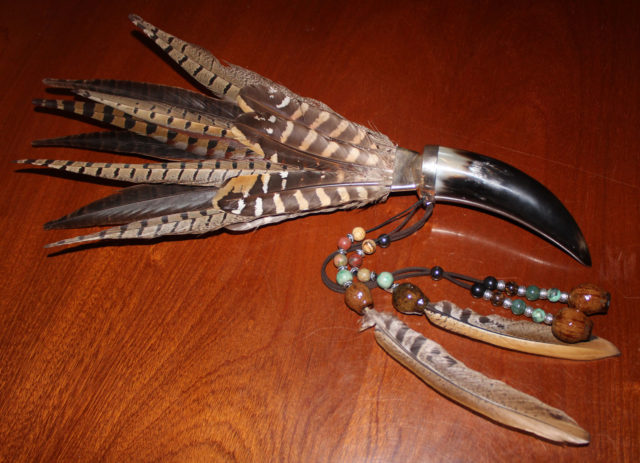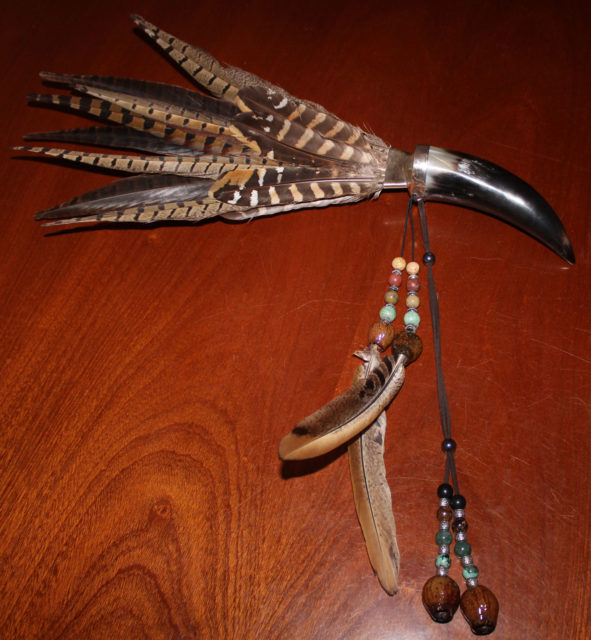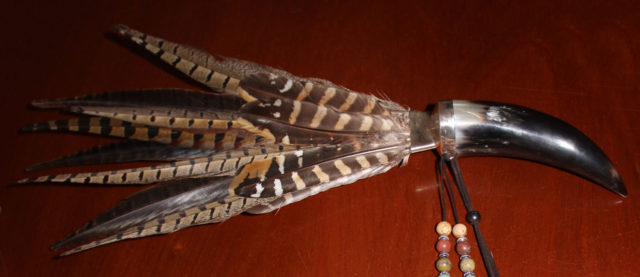 All of the raw materials used in these creations are sourced from ethical suppliers. The creations are hand crafted and may have some imperfections. These imperfections are part of the beauty of the final product. Some firescale may also be present.