My latest creation is an Awen Door Harp made from some beautiful Australian Red Cedar. It measures 19.5cm diameter x 4cm thick. The tree was not cut for timber, it was recovered after it was washed off a river bank in Nth NSW during a flood. I am lucky enough to have a piece to work with.
The door harp originated in Scandinavia and has been around for about 700 years. It was inspired by the Chinese Feng Shui tradition of hanging bells or chimes around a door to keep bad energy out. The door harp is said to signify welcome, good luck, health and prosperity to those who pass through the door. And of course the Awen symbol brings inspiration into us.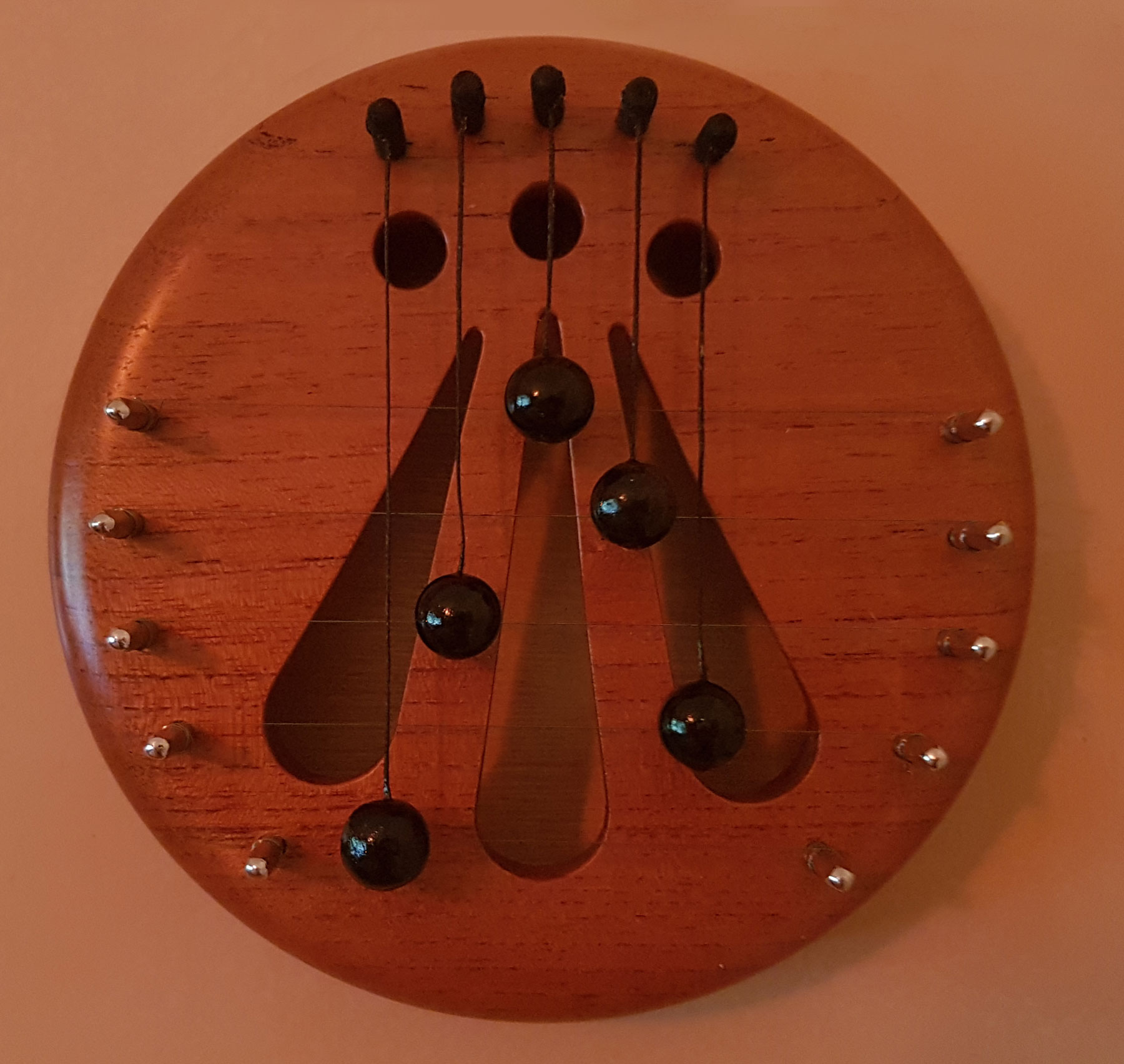 This door harps has a very sweet tone as you can hear in the video
This door harp is for sale for $145 + postage. Message me if you are interested.